Pre-selection phase
Each project proposal was evaluated by three in-house experts from 22 areas of expertise.
The projects are evaluated according to the defined criteria: degree of innovation, quality of the prepared project, market potential, applicant capacity and project impact.
All projects that will receive an average grade of at least 51 points continue in the next phase.
Experts
Pursuant to the Law on Innovation Activity ("Official Gazette of the Republic of Macedonia" No. 79/13, 137/13, 41/14, 44/15, 6/16, 53 / 16,190 / 16 and 64/18) Innovation Fund and Technological Development establishes and maintains an electronic Register of experts who assist in the evaluation and giving of expert opinion.
Link to the register of professionals.
Selection phase
The projects are reviewed by the Investment Approval Committee (KOI) – an independent body composed of a team of five foreign experts that will make the final decision on which projects will be approved financially. At the request of KOI, some companies are invited to peach.
For projects to be selected by the Committee, before making a final decision, the FITR team contacts the applicant in order to submit the necessary documents to determine the eligibility of the applicant, the eligibility of budget expenditures, and the completeness of the complete documentation. A final decision is then taken by the Committee.
Investment Approval Committee
The Investment Approval Committee consists of 5 members,elected and appointed by the Government of Republic of North Macedonia. The Committee reviews and approves the submited project proposals for all instruments for the Fund's support. The members of the Comitee are selected from experts with at least ten years of international experience in the field of investment in innovation.
Marvin Liao
President of Investment Approval Committee
Marvin Liao has been CEO at Yahoo! for more than a decade. He is a former partner of 500 Startups and Business Angel with over 19 years of experience in venture capital, technology businesses and startups
Marvin has invested in 500 startups since 2014, running an accelerator program in San Francisco, as well as investing in direct start-ups. 500 Startups is one of the most active venture capital firms in the world, with a mission to discover and bring back the most talented entrepreneurs in the world, to help them build successful companies on a large scale and to build prosperous global ecosystems. 500 Startups supports startups through their accelerator investment programs focused on digital marketing, customer portfolio growth, facilitating startup practices, and fundraising for companies before they begin.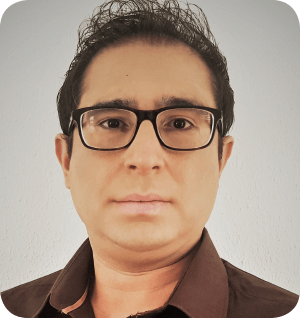 Dr. Vibhu Sharma is an experienced innovation business strategist. He has several years of experience in innovation, launching new products, has several patents and is an author of Springer, NY book.
He is also an expert in the field of Circular Economy and has been defining technology assisted circular business models. He has held innovation and business strategy roles at Siemens, STMicroelectronics etc. At Siemens, he has led the Global Regulation Strategy for Secure Digital Transformations for Industry 4.0. Vibhu Sharma holds a Masters degree in business administration from University of Cambridge, Masters from S.University of New York and Ph.D from KU Leuven..
Noel Gregor Paterson-Jones
Paterson-Jones is a member of the Advisory Board of the Coalition for Green Capital which is a collection of sovereign international green banks, international member of European Strategic Fund for Investment- ESFI, special advisor to the World bank for the bond program in Uganda, as well as the Kenyan Pension Fund. Paterson-Jones is also a special advisor to the CEO of United Nations Capital Development Fund (UNCDF) in areas that support micro and small enterprises in the least developed countries in Africa and Southeast Asia. He was previously one of the Senior Managers and Financial Directors of Deloitte in South Africa.
Paterson Jones holds a Master's degree in Management Studies from Oxford University and a degree in Mathematics and Psychology from the University of Cape Town, South Africa.
Asher Siddiqui has over 20 years of experience in corporate development, with having closed deals valued at 8 billion US dollars. He was part of the "500 Startups" in the United States but also part of the management team that led the transformation of "Etisalat" in the UAE. Asher started out as an entrepreneur in the UK and the USA in the late 90's
Etisalat is the world's leading telecommunications group in developing countries, offering services and solutions to more than 141 million customers in 15 countries in the Middle East, Asia and Africa. It is ranked as "The most valuable portfolio brand" in the Middle East and North Africa (MENA) by Brand Finance.
Gunther Fellinger has been the Secretary General of CEE BC – Austria since 2018. For the last 28 years, he has traveled and contributed to the transformation of the business sector in Central and Eastern Europe and has been well acquainted with the economies and challenges of young entrepreneurs and new businesses in the region. Gunter, after 11 years of living in Albania, Montenegro and Kosovo, has been positioned in Kiev since 2016.
Fellinger's biography also includes working in Business Europe and holding the position of Secretary General of the SME Union from 2000 to 2004. He has participated in various EU projects as an expert on European SME policy, economic reform and EU accession strategy and local development in Albania, Kosovo, Ukraine. He has also worked for 4 years on the promotion of foreign direct investments in Albania. Fellinger serves as President of the European Tax Reform Network and serves as a member of the Board of Directors of the Balkan Benelux Network for Economic Integration of Southern Balkans